LIFE SAFETY AND PROPERTY PROTECTION

IS OUR BUSINESS
The Budd-Morgan Alarm Company possesses vast experience as well as a history of leadership in our Industry. We are recognized as one of the finest companies in the northeast. Our record of efficiency and quality service can only be matched by our dedication to maintaining personal relationships with our clients.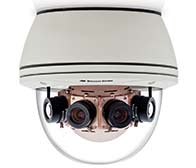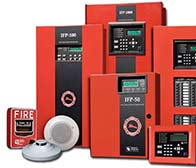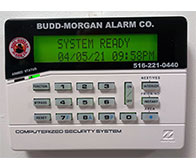 At
Budd-Morgan Central Station Alarm Co.

, we know what it takes to be Best.
Our clients include some of most prominent commercial Businesses throughout the Northeastern United States including:
Big Box Stores like Home Depot, Burlington Coat Factory, Marshalls, AJ Wright, Fairway and Foodtown. Municipal Work including DMV, Dept of Housing and Town Parks. , Duty Free Shops and Warehouses in several International Airports including JFK, Newark, Philly, Reagan, Logan, Dulles, and TF Green Rhode Island. Regional Service Provider for National Accounts in the Food Service Industry including: Taco Bell, Burger King, Boston Market, McDonalds, Wendys, Arbys, Dunkin Donuts, KFC, Hooters, Subway, Starbucks, Friendlys, Olive Garden, Ruby Tuesdays, Pizza Hut, Dominos, Buffalo Wild Wings, 7-11 and hundreds more. Plus Dozens of of National Retailers, Check Cashing Stores, Shopping Malls, Strip Stores, Catering Halls, Night Clubs, Fire Houses, Schools, Colleges, Nursing Homes, Churches, Temples, Day Care Centers, Car Dealers and Marinas, as well as High Profile Individuals, Celebrities, and Politicians.
We are a
Full Service Fire Protection and Security Company

...
Here's why Budd-Morgan Alarm is your Best Choice:
We consult directly with you regarding your specific Fire and Security needs. No cookie cutter systems, like those mass marketers and oil companies.
We offer a complete line of Fire Alarm Systems, Fire Sprinkler Monitoring Systems, Security Systems, UL Certified Burglar Alarms, Panic/Hold-up Alarms, Armed Guard Response, Environmental Alarms, Employee Theft and Retail Control, Access Control Systems, Telephone Systems, Sound Systems, and Voice and Data Services.
We Offer Our Services to:
National Accounts, Commercial, Industrial, Institutional and Residential Clients, providing The Highest Quality Custom Designed and Built, User-Friendly Systems available.
24-hour Central Station Monitoring:
UL Certified & NYC FD approved Central Station Monitoring via our corporate partners for Fire Alarm Systems, Security Alarm Systems as well as all types of Environmental Conditions.
Fully Stocked Fleet of Vehicles:
Providing 24 Hour Service with Two-Hour Emergency Response.
are some of the industry's finest. We are Licensed, Bonded, and Insured, Certified industry Professionals Performing Code Compliant Engineering, Installation and Maintenance Services in all Jurisdictions we work in. We make sure all our installations are done exactly to Fire, Building and NEC Codes.
Extremely Detail Orientated:
We strive to install all wiring concealed and to be performed in the most visually pleasing manor for our clients.
Authorized

Farenhyt Engineered Systems Distributor