SECURITY SYSTEMS AND BURGLAR ALARM SYSTEMS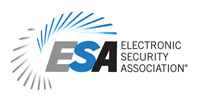 SALES SERVICE INSTALLATION AND MONITORING
Because of our expertise in Security Systems & Burglar Alarm System design, Installation and Maintenance, Budd-Morgan has established relationships with many fortune 500 companies, National Retailers and Independent Operators throughout the North Eastern United States. We provide these companies with all facets of enhanced Security Services.
SECURITY SOLUTIONS FOR YOUR BUSINESS
Budd-Morgan knows what it takes to design a cost effective Security System based upon your specific needs. Burglar alarms to protect your property, panic and hold up alarms to protect you and your employees, video surveillance to help keep both employees and customers honest. Can we help make you and your Business safer today?
NATIONAL AND REGIONAL SECURITY SOLUTIONS
Our National and Regional Accounts Division provides an unparallel level of services. These services include, Remote Programming for User Code changes and System Arm/Disarm-never a charge, Global System Codes for District and Area Managers, Supervised Open/Close Scheduling with Reports-faxed or e-mailed, LIVE 24 hr Tech Support, 24 hr Service and much more. This puts you in charge of your Multi Site Security.
UL CERTIFIED BURGLAR ALARMS

If you own or manage a high security business such as, Banks, Check Cashing stores, Jewelry Stores, Electronic Stores or any other high end industry, chances are you'll be required by your Insurance Company to Install a UL Certified Burglar Alarm. There are many Grades and Extents of protection available from UL, certificate Requirements are generally determined by your Insurance company. Budd-Morgan is well known for providing experienced UL Installations. Weather it's AA2 Central Station with Armed response, Safe Complete, Local Mercantile or any UL requirement, Budd-Morgan is the insurance companies choice.
AIRPORT SECURITY DIVISION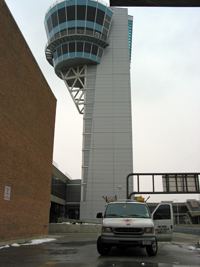 Budd-Morgan is now one of the largest Security Providers in JFK International Airport. Offering top quality Union Installations for Burglar/Panic/Hold up Alarms, CCTV, Employee-Retail Theft Control and Satellite Sound Systems for Duty Free Shops, Tarmac Warehouses, and Sterile Storage Areas. We have recently expanded our Airport Security Services to Newark, Philly and Reagan International Airports as well. Security Clearance, yeah we've got it!
We offer a complete line of Security Products and Services:
Fully Computerized, Multi zone Control/Communicators
User Friendly, easy to read English Display Keypads
Multi Partition Systems
Miniature security devices
Voice Prompted, English Speaking Systems.
Telephone/PDA Controlled Systems
Motion Detection
Door Contacts
Window Contacts
Glass Break Detection
Stress Sensors
Duct Traps
All Types of Sounding Devices
Panic and Hold UP
24 hr. Central Station Monitoring
Radio Back up
Open/Close Reports
Open/Close Supervision
Armed and Unarmed Response
Access Control
Call Today to meet with a Knowledgeable and Friendly Alarm Designer for a Free Consultation 1-800-439-3131