CCTV SURVEILLANCE SYSTEMS
CLOSED CIRCUIT SURVEILLANCE SYSTEMS PROTECT PEOPLE AND PROPERTY
Video cameras are everywhere today. CCTV surveillance cameras are installed on highways and intersections all over the country. They are used by Law Enforcement to document and prosecute crimes. Businesses of all kinds use cameras to protect and deter shoplifting as well as other crimes. Nowhere is this more evident than on television. There are dozens of video reality shows in which crimes are committed and captured on video. Crimes that would have otherwise remained unsolved if not for the video.


MONITOR INTERNAL AND EXTERNAL THEFT THROUGHOUT YOUR FACILITY FROM ANY COMPUTER, SMART PHONE OR TABLET.
If your a business owner you know the value of a quality camera system. There is no better way to ensure employee productivity and safety. Additionally, no more worrying about fake comp claims or phony customer slip and falls. The video never lies, it's undisputable.
Budd-Morgan offers a complete line of Digital Video Recorder Transmitters, (DVRs) and Network Video Recorders (NVRs) that allow on and off site viewing and months storage, on and off site. Systems are available in many different configurations including 4, 6, 8, 9, 16, 32 and Enterprise level systems for management of hundreds to thousands of cameras.  Available features include: Video Anayitics, H.264, Smart Search, DVD burners, USB output for flash drives, and refresh rates of 480 frames per second. We also offer a complete line of Seagate and Toshiba hard drive configurations from 250 Gigs up to 40+ Terabytes. Plus a wide variety of options are available, including storage solutions that enable you to archive your video files for months or even years.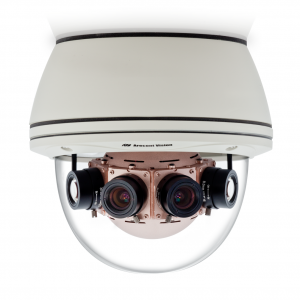 We service and install the highest quality IP. HD, Megapixel, CCD Cameras of all types. Dome, Mini-Dome, Bullet, Pan/Tilt /Zoom and military grade Infra Red Low Light Cameras. We also offer a complete line of covert Cameras, including ones that look like Smoke Detectors, Motion Detectors Thermostats, Clocks as well as Custom Built into anything you can imagine.
High Definition Surveillance Cameras are here! All IP Cameras are Megapixel, but not all Megapixel Cameras are High Definition.
CCTV SURVEILLANCE SYSTEMS PROVIDE EMPLOYEE AND RETAIL THEFT CONTROL
It starts off innocent enough, taking home pencils or pens. Then it's a box of paper clips and some files for that home office. It's a fact that employee theft of office supplies costs companies over fifty billion dollars each and every year and affects everyone, from the honest employee to the manager to the salesperson to the consumers who end up paying higher costs overall for goods and services. It's not a victimless crime, we are all victims, the theft of office supplies has been found to be a major factor in the failures of many businesses each year. Video is the best way to protect your Business from theft, internal and external.

The Watchful Eye of the Hawk is always watching, In 1989 Budd-Morgan acquired Hawk Security, a small but powerful company that performed hundreds of CCTV Installations throughout the Metropolitan area. They kept your company safe and secure from the inside out, we continue that mission over 20 years later.
PROTECTING YOUR BUSINESS IS WHAT WE DO
Our Custom Built Closed Circuit Surveillance Systems sold and serviced by certified Budd – Morgan Technicians. This provides peace of mind knowing that your property is under video surveillance by a Budd-Morgan CCTV Camera System. We protect many of America's fortune 500 companies and look forward to serving your business.
Some of our Partners in Safety include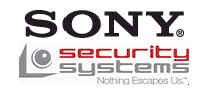 Call Today to meet with a Knowledgeable and Friendly Alarm Designer for a Free Consultation 1-800-439-3131